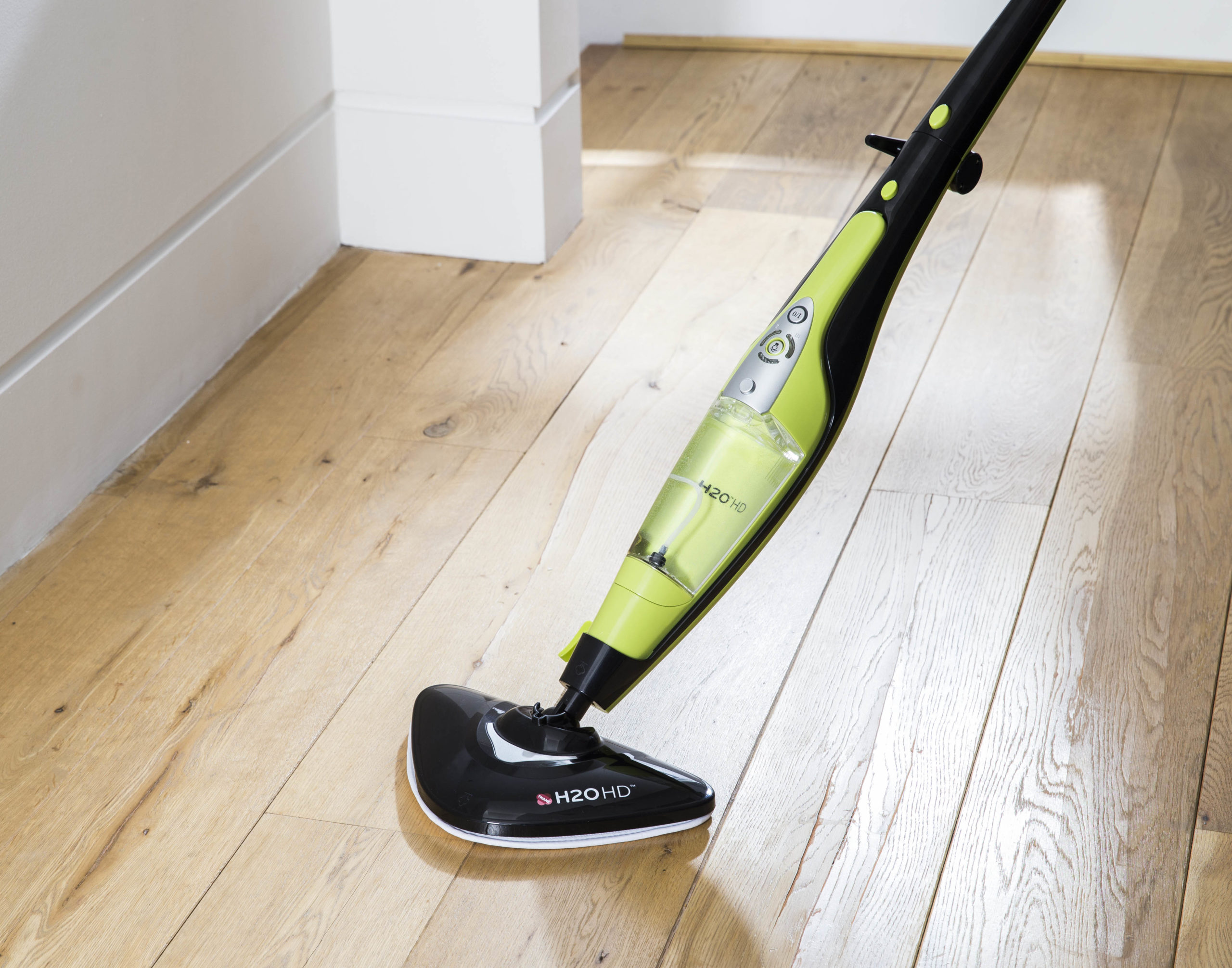 Most health-savvy households and medical organizations choose steam cleaning over traditional cleaning methods. There are plenty of reasons for why. When the regular cleaning can do more harm than good, steam cleaning offers more benefits for you, your family and even your pets.
At Thane, we offer a steam cleaning mop to solve all your problems. H2O HD Steam Mops are proven to kill 99% germs and bacteria to keep your surroundings clean and hygienic. Let us guide you the easiest to deep clean your home or office space.
Clean the Room
Start with cleaning the area first by removing all papers, toys, tables, chairs, furniture. Make sure to clear as much floor space as possible. To deep clean your room, you want to make sure there is nothing obstructing its way.
Dust the room and if the area is carpeted make sure to vacuum the carpet to remove any dust particles, hair, or any other loose dirt.
Prepare the Steam Cleaner
Remove the water tank and fill the tank using a measuring cup using regular tap water. We do not recommend adding any cleaning solution, dish soap, or vinegar into the tank. The steam is enough to get rid of stains and to polish the surface.
Attach the water tank to the H2O HD mop and plug it in a power outlet. The water will immediately start heating up to the steaming temperature.

Run H2O HD Mop on floors and carpets
Using different attachments available with the H2O HD Steam Mop makes it easy to clean almost any desired surface. The floor mop can be used to bring a streak-free beautiful shine on all floors. The handheld steamer detaches from the mop at the touch of a button, helps you clean tiny and hard to reach places effectively. The glass cleaners effectively clean all the glasses and the innovative Carpet Glider brings carpets and rugs back to life. Helps to remove pet odors and stains from carpet. 
Benefits of Using H2O HD Steam Mop

Apart from being so easy and effective, it is a green way to keep your surroundings clean. It does not use any toxic chemicals to clean the surface, instead, it does all the wonders just using tap water.
Due to the high temperatures of the water vapor (200 degrees) and the power of the steam, the H2O HD Steam Mop can loosen, lift, and lock-in stubborn stains and grime, as well as kill harmful bacteria and dust mites.
The H2O HD Steam Mop can return many household floors to a pristine condition, including clean sealed tile, sealed hardwood floors, sealed laminate, carpet, marble, ceramic, and stone flooring.
Cleaning home with H2O HD Steam Mop is also a hygienic solution. Thanks to its powerful jets of steam, it can penetrate deep into many surfaces and kill bacteria lurking beneath. The H2O HD Steam Mop will kill 99% of bacteria such as salmonella, E.coli, S. Aureus, influenza, and listeria.
By cleaning and deodorizing surfaces with the H2O HD Steam Mop, you'll help to make your home safer for you and your family. And because the steam mop only uses water vapor to work, you'll protect your home from harmful chemicals.
With over 12 million sold worldwide – why not join the millions of satisfied customers and pick up your own H2O HD Steam Mop? Get yours today here